Hello.
As probably most of you noticed 1Fichier changed their add policy. When you visit 1Fichier download page you will be greeted with:

From now on they are forcing users to disable addblock.
I DO NOT recommend disabling adblocks since many of their ads (as noticed by few members and my own observation) contains viruses like: ransomware, trojans, miners etc.
I don't have any impact on their decisions and for now I'm forced to use them. I'll look for some alternative filehost that could take their place but that won't happen fast. I have over 50TB on 1fichier and I don't think other filehosts can handle it, so if decide to replace 1fichier many of old files will have to be left on 1fichier either way.
If you still want to use 1Fichier I can try helping you stay safe and still get your files.
The best and easiest way is to use Chrome browser with installed add blocker like uBlock Origin or Ghostery .
Opera is also able to bypass their add block filter (you still need some add blocker).
Firefox users will have to use additional add-on called Anti-Adblock Killer that works with AdBlock, AdBlock Plus, uBlock Origin or Adguard AdBlocker.
Use JDownloader 2, it's a software for Windows, Mac and Linux that allows you to download files without even going to 1fichier website (Thanks for Pickles for a reminder).
Click on links bellow to install mentioned add blockers.
This is how 1fichier download page looks like using chrome and Ghostery: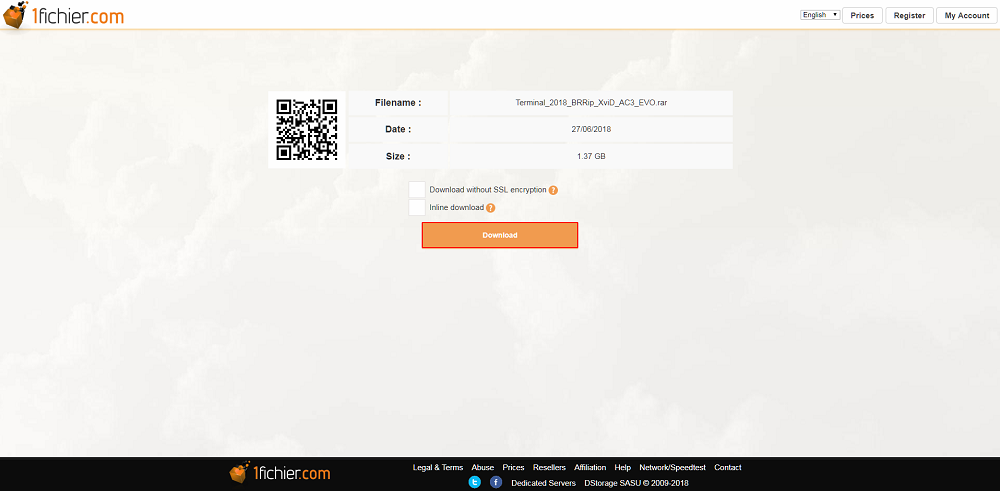 If you have other suggestions for users to still use 1fichier save feel free to share them in comment section…also if you know some good filehosts that could replace 1Fichier please share them.